New Catering EMail Address

Catering@qfanatic.com

We have added Beer to the menu We chose local and craft beers and have a two beer limit to ensure a family atmosphere. **

We ID everyone.

Watch QFanatic on "Diners, Drive-ins and Dives"




South Minneapolis location

Now Open!

Walk in orders only, Dine in or Take out

Q fanatic South Minneapolis

6009 Nicollet Av So.

See MenusHours

:

Monday CLOSED, sorry

Tuesday CLOSED, sorry

Wednesday - Thursday 11-8

Friday 11-9

Saturday 11-9

Sunday 11-8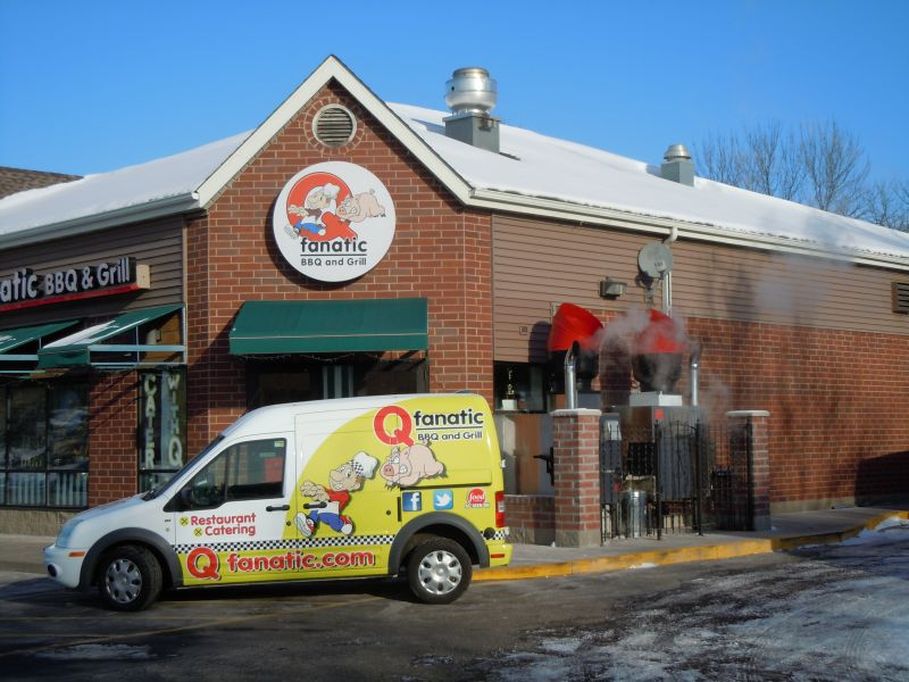 180 Miller Rd, Champlin, MN
763.323.6550
We've taken our cooking styles not only from the Appalachian range and the banks of the lower Mississippi and Missouri rivers where slow roasted meats and sauces to smother them in have been perfected over the years, but from influences all around the world, where people have also been roasting and grilling since the discovery of fire.
Hours
:
Monday CLOSED, sorry
Tuesday CLOSED, sorry
Wednesday -
Thursday 11-8
Friday 11-9
Saturday 11-9
Sunday 11-8
Walk in Counter Service or Call in take out
We take reservations for large parties only
Charlie owned The Italian Café© in Bloomington for 8 years falling ill, forcing him to get out of the business for a time. During his down time, Charlie surveyed the market finding BBQ to be under represented and then watched for a good location. Six months after Charlie began planning; he finished retooling the abandoned Mansetti's pizzeria in Champlin and opened the doors as
Q fanatic.
Featuring an assortment of slow smoked meats and delicious sides with influence from across the south and around the world.
QFanatic job opportunities