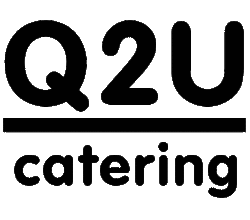 High School Graduation Open House Food Planning

By Charles Johnson owner of Q fanatic / Italian Café Catering

Over the past dozen years I have catered increasingly more graduation parties. Many bookings come from referrals or attendees of previous parties who couldn't live without my grilled veggies or the Panini sandwiches. But what was just as important as great food was that I gave the free service of good party planning.

So, here it is.

Many moms want to make their open house unforgettable. Your graduate doesn't care about over the top! In most cases the real party is after the open houses. If you want to have a party, have a post open house party.

When should I have the open house?

Any evening from 6-9, weekdays are becoming more popular and Saturday or Sunday afternoon from 1-4 are also good. Starting from the week before graduation to three weeks after, the third week after people start getting into their summer routines.

How long should the open house be?

Generally three to fours hours is sufficient and also safe for any food sitting out.
Leftovers should be refrigerated immediately and eaten within forty-eight hours.

How many people and how much food do I need?

I base the quantities on There are two groups that

You have two groups that attend. The "A" group or inner circle consisting of family and close friends, most of which are there at the beginning of the event. The number varies on the family size and close friends, but it is usually about 40. Then there is the "B" group or as I like to call them "the transients". They are the friends and neighbors who drift in and out throughout the event often going from open house to open house. Again this number can vary, but I have found that 80 at most is a good number and they eat about half as much each as the "A" group. In short you want to plan on enough food for up to 80 people. Also, just because your student is popular doesn't mean you will have 160 people, there are other open houses and events going on.
Trust me. I don't know how many people have told me "I should have listened".

What to serve?

I like to give my clients options. First and foremost, everyone has different budgets, work within your means. I suggest keeping it simple so you can visit and enjoy the event. You have the practical and the over achievers. I like to remind everyone this is not a wedding. Restrain yourself and don't let your neighbor's over the top efforts send you out of control. I recommend sandwiches, salads, fresh strawberries (call ahead and reserve a flat from the grocery store), chips, munchy food, cake and non-alcohol beverages. If you can afford it I recommend letting someone else do the harder work such as the sandwiches and you supplement with some quick salads, strawberries and munchies. Skip the pasta bar! Hot foods loose their quality fast and should be refreshed at least every half hour with the exception of many variations of BBQ, pulled pork or sloppy Joes. Keep them covered to keep them moist and juicy. Meat and cheese trays tend to dry out and look greasy over time. If dad is up to it or you want to hire a cook try grilling, cook as needed and keep it fresh or served room temperature. For something different we have made assorted gourmet pizzas on sight as needed and that works well room temp. If you want to do something a little nicer, maybe focus nicer on your "A" group at the beginning and then transition into something a little lighter for the "B" group. For your "A" group I like to suggest a Grilled Buffet served room temperature of grilled sliced flank steak (London broil), grilled sliced chicken, grilled veggies with assorted sauces, a lettuce and a pasta salad, rolls and butter transitioning into the sandwiches, maybe salads and chips for the "B" group fazing out at the end. Again I stress this is an open house not a dinner party; let the food run down towards the end. It's always easier and cheaper to put some bags of chips and trail mix in the cupboard than it is to figure out what your going to do with twice as much food as you needed. Take the extra money you would spend over preparing and go have a nice evening out with your graduate.

Salad guidelines are ten ounces of lettuce salad, plus toppings, serves about 5 people. Keep the dressing on the side to keep from turning into a wilted mess. One pound of pasta or potato salad serves about 6 people. I would suggest keeping at least your pasta and potato salads on ice. You can mix and match to get to the total numbers needed.

Remember the weather at this time of the year can vary significantly and no one will want hot food if it's 95 and humid. Keep it simple with room temperature food.

I think your best time investment is in making a photo or video collage. After it's all over that will be the best memory of all.